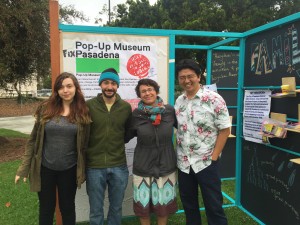 Pasadena's Pop Up Museum Pasadena, CA
Reiyukai America was invited by Side Street Projects, a non-profit organization, to celebrate family in Pasadena City's Pop-Up Museum. This year's theme wqas "family", which was very fitting considering Reiyuak America is all about family!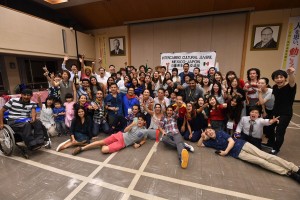 Leaders of Distinct Nations Sharing One Goal Tokyo, Japan
Two winners from Chicago's Letter to My Parents Contest, Levar Stepney and Anna Ramirez,   had the opportunity to visit Tokyo, Japan, as delegates for Reiyukai's annual cultural exchange program. Members of the delegation had the opportunity to learn the cultural and history of Japan, make friends while interacting with young leaders of Reiyukai, as well as meeting and interviewing the Minister of Education and the Deputy Governor of Hiroshima! Needless to say, it was a memorable experience for all!