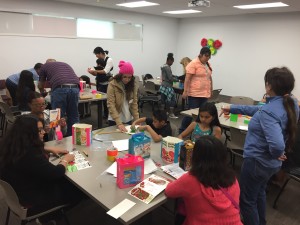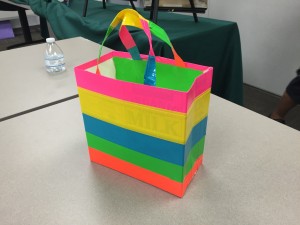 What's this? Adorable handbags made out of recycled milk cartons & duct tape?
That's right. Reiyukai's Creative Recycling hosted another one of their popular crafting events at San Bernardino's Rialto Branch Library. It was such a hit, keep an eye out for us, we'll be back San Bernardino, CA!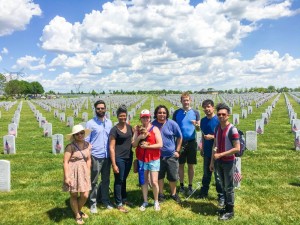 Abraham Licoln National Cemetery Elwood, IL
We Remember, Honor, Appreciate and Pledge
The Reiyukai America National Committee and Reyukai's young leaders group-REACT (Reiyukai Active Care Team) planned a variety of activities to appreciation to the unknown heroes who dedicated their lives to to protect this beautiful country. Each event became an opportunity to make a pledge; making the world a better place by cultivating a group of friends who work for the sake of others.