Reiyukai Family Day Festival Hosted in Chicago!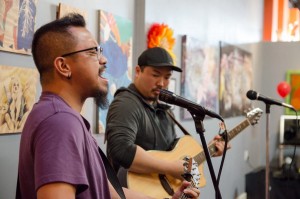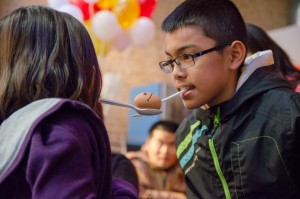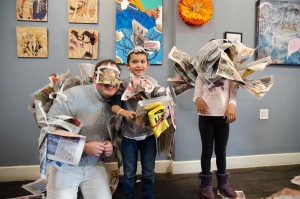 On, November 15th, REACT members in Chicago organized their annual Family Day Festival! Through a variety of programs, presentations, and games, the event raised awareness of the importance of creating one's very own group of people where one can treat the others as their own family members. The event was fun and successful as many appreciated the existence of their "families." Simultaneously, there were many newly registered Reiyukai members!
Reiyukai Co-Founder's Commemoration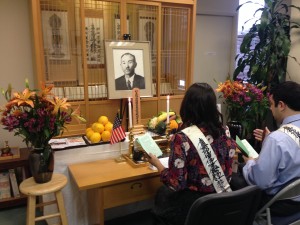 Pasadena, California – Reiyukai America members living in the So-Cal area gathered on Sunday, November 15th, at the Reiyukai America Pasadena Center, to join the rest of the Reiyukai community from around the world, to commemorate the efforts and achievements of Reiyukai's co-founder—Mr. Kakutaro Kubo, who passed away on November 18, 1944.
And the Award Winners are…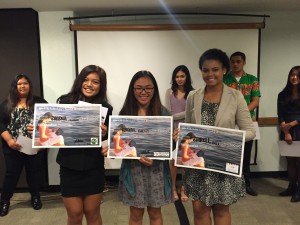 Honolulu, Hawai'i – The Final Presentation for the 2015 Letter to My Parents ContestTM in Hawai'i was held on Saturday, November 21, 2015 at the Executive Dining Room, Campus Center in UH Mānoa where eleven finalists recited their letters dedicated to their parents/guardians.
Unlike the previous two years, the Organizing Committee decided to recognize three letters by the following categories: Bravery, Reflection, and Proposal. For this year's contest, these awards were presented to Sheena Juliano for Bravery, Abigail Badua for Reflection and Shirell Bell for Proposal. Each of them received a prize of $500 sponsored by Kalamansi Books and Things, Filipino Association of University Women and Reiyukai America.
"Everyone tonight witnessed that one letter can bring the change in each family. Each of the letters are a result of deep reflection with an intention to show gratitude but also to show an intention to improve the family relationship. And that intention is what brings a positive change to our community!!" Says Noriko Sotta, Member of the Reiyukai America National Committee.