May 03 Reiyukai America at the Fil-Am Summit, Waipahu (HI)
May 03 Pasadena Earth and Arts Festival 2014
May 03-04 Hawaii Book and Music Festival 2014
May 10 2014 Flores de Mayo Festival, Honolulu (HI)
May 18 Honoring our National Heroes San Diego (CA), Los Angeles (CA), Honolulu (HI), Aurora (IL)
May 25 Honoring our National Heroes Pasadena (CA)
May 26 Honoring our National Heroes Chicago (IL)
May 27 Reiyukai Gathering – Los Angeles, CA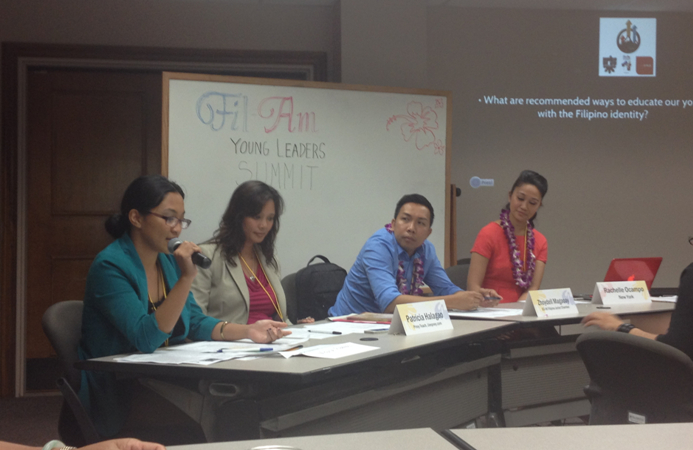 May 03 – A representative from Reiyukai America joined the Fil-Am Summit that was held at the Filipino Community Center in Waipahu, HI as one of the corporate sponsors. Along with networking with future Filipino American young leaders, it was a great opportunity to introduce the concept behind the Letter to My Parents(TM) Contest having many agree that improving the family relationships leads to the development and improvement of the entire community.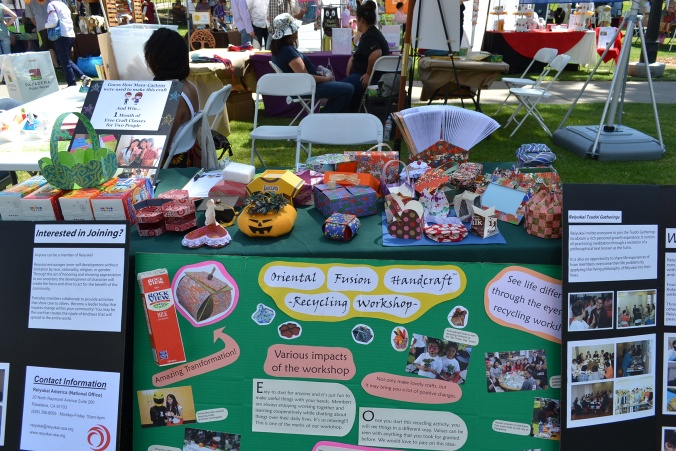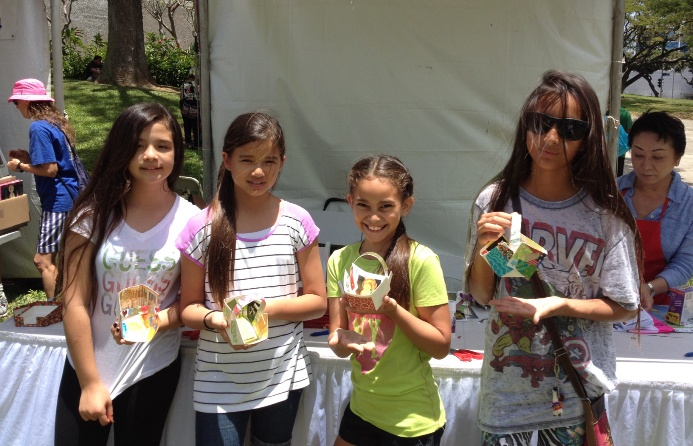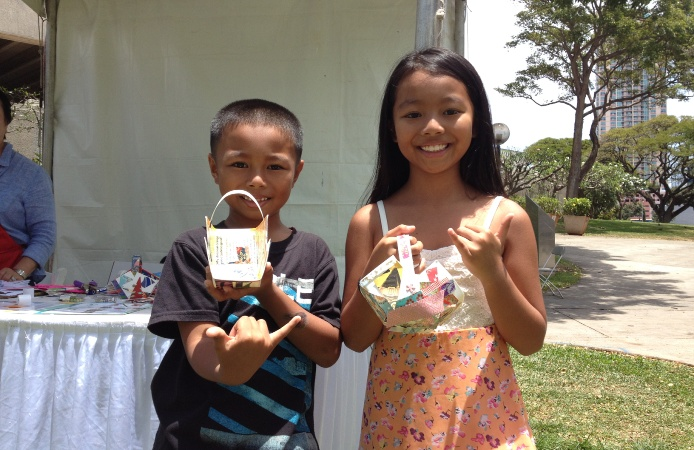 May 03-04, 10 — Reiyukai America is at it again, happy to announce its participation in this year's Pasadena Earth and Art Festival. At the local park just two blocks away from the Reiyukai America Pasadena Center, Reiyukai America was able to introduce the ideas of helping and bettering the community. Not only that, Reiyukai America has also participated in two community festival in Honolulu with the hope of reaching out to more people to introduce the life-improving concepts of Reiyukai. During these events, Reiyukai America provided a free recycling workshop incorporating the ideas of the Oriental Fusion Handcraft(SM) – Recycling Workshop.
 May 18,25,26 – Throughout the month of May, the Reiyukai America National Committee organized numerous Memorial Day activities in different locations. Being part of these Memorial Day events, members and friends were, once again, able to realize that the freedom of this nation was never free—our lives can only exist upon those who dedicated their lives for this nation and its future. Below you will find photos and information on each event and location.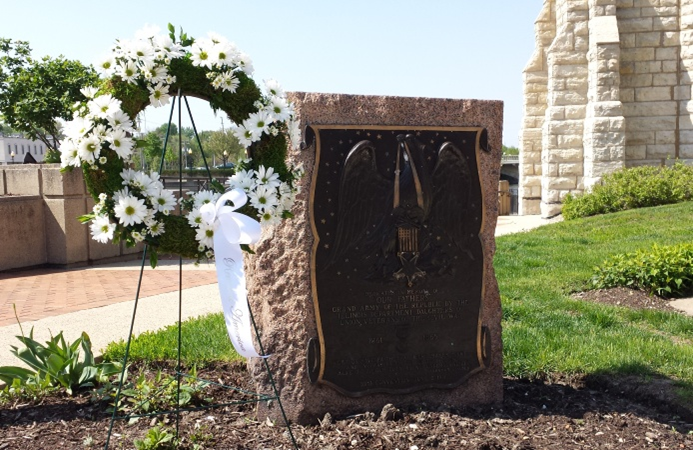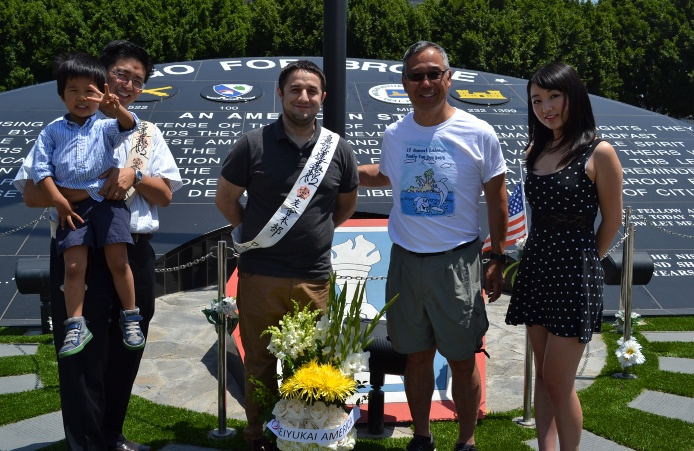 For the first time, a wreath was presented to a monument dedicated to the Grand Army of the Republic in the City of Aurora, Illinois (left).Don Nose, President of Go For Broke National Education Center was present at the flower presentation to the Go For Broke Monument in Little Tokyo (right).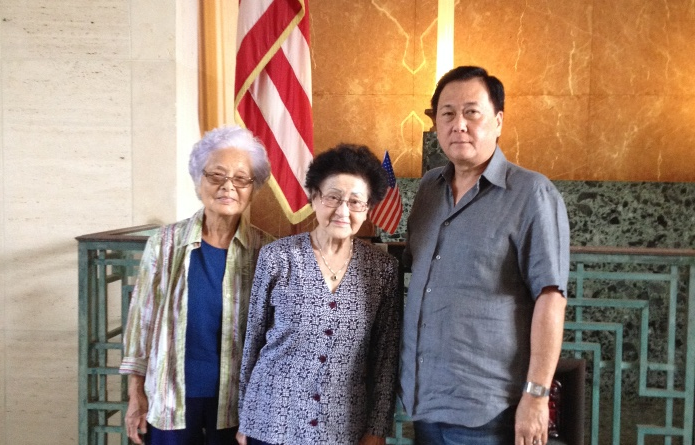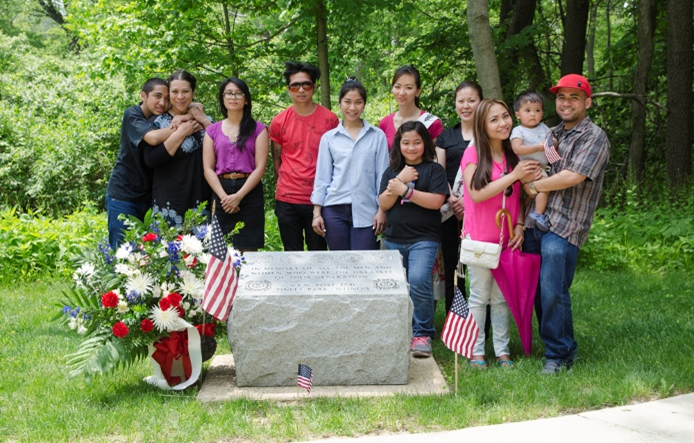 Members in Hawai'i joined their voices reciting a sutra at the chapel located inside the National Cemetery of the Pacific, also known as the Punchbowl (left). Young members in Chicago dedicated a flower decoration to a monument after attending the ceremony that was held in Abraham Lincoln National Cemetery (right).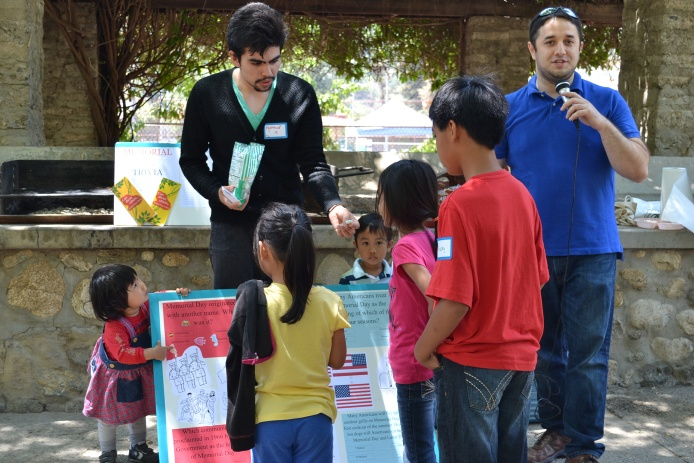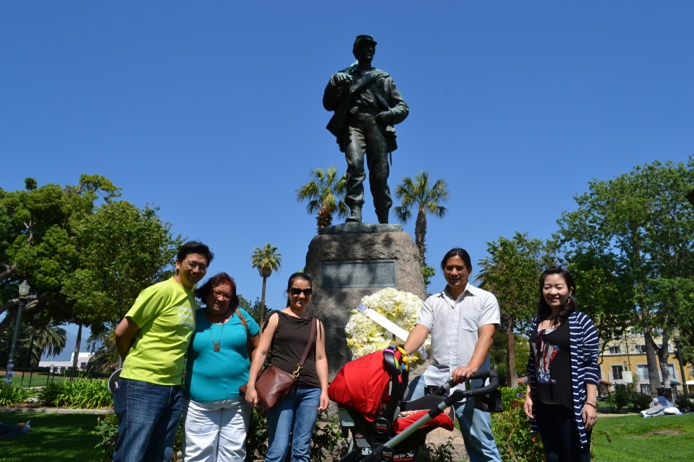 Family Fun BBQ was organized in Pasadena where kids enjoyed answering Memorial Day trivias. Later, participants joined for a flower dedication at the Memorial Park. Several new people joined Reiyukai, too! (both)
–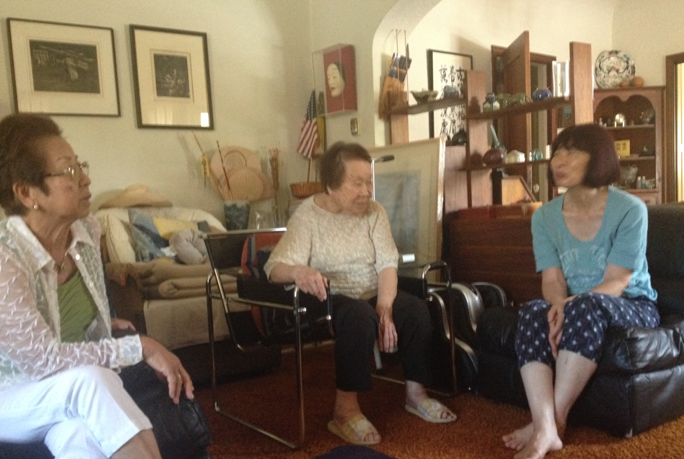 May 27 – Ever since the 4th Reiyukai America National Committee was inaugurated, one of the short-term goals for the Los Angeles area committee was to re-establish a place where local members who live in the West LA area can attend a Reiyukai meeting. Members living in the area gathered at Kiyohara's residence. After the sutra recitation, attendants enjoyed exchanging ideas and thoughts about what it means to incorporate the teachings into their daily lives. The next gathering at this location will be on July 22nd. For details, please contact the Pasadena office at (626) 356-8055.