Nov 24   Letter To My Parents – Hawai'i 2013
Dec 7      72nd Pearl Harbor Day Commemoration
Dec 7      Reiyukai America at the Posada Celebration
Jan 10     "Photo Frame" 2013 Contest – Voting Begins!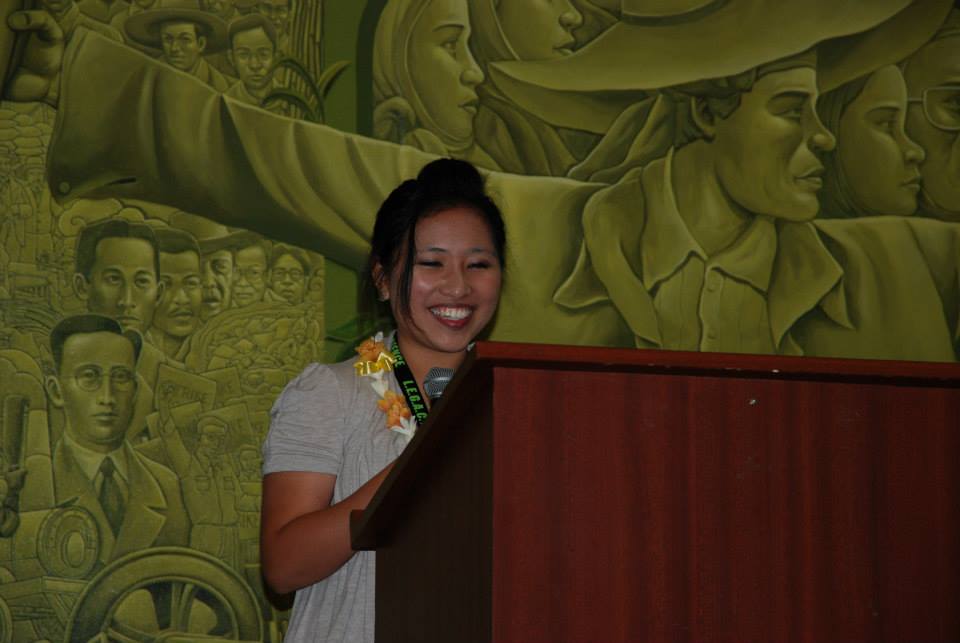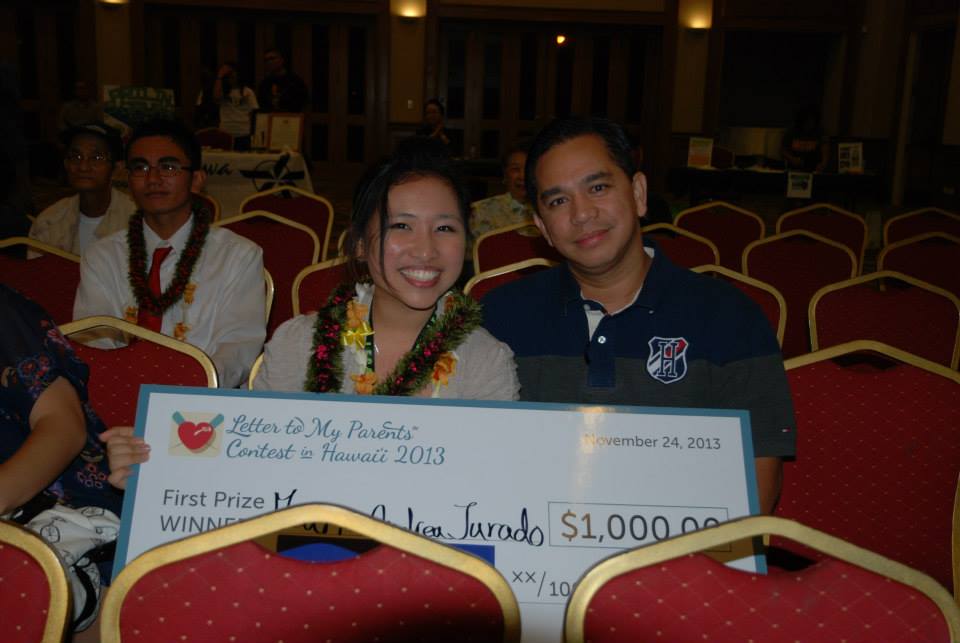 Nov 24   The first Letter to My Parents Contest™ in Hawai'i was held this year where participants wrote a letter to their parents in order to improve communication within the family which is essential for a strong family unity.  Breaking down the barriers between daughter and parents, Maria Andrea Jurado wrote an endearing heart warming letter which won her a $1000 scholarship!  Good job Maria!
Visit our website for more pictures and information about this contest!
www.lettertomyparents.com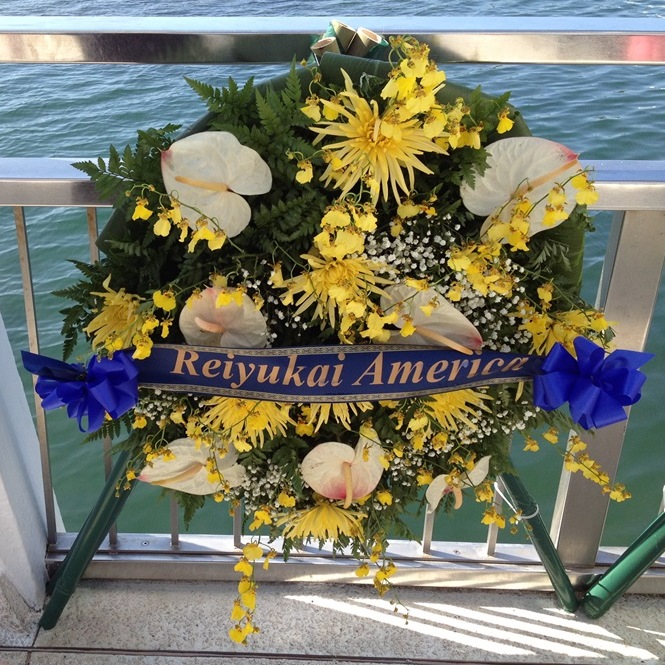 Dec 7   Reiyukai members in Honolulu, Hawaii paid their respects at the 72nd Pearl Harbor Day Commemoration.  This day is memorial to the fallen soldiers who risked their lives for the hopes of achieving world of peace. Their dedication, courage, and sacrifice is an inspiration to all.  Reiyukai members recognize their passion by making a pledge to continue applying the teaching and share with many more people to create a world of peace.  A flower wreath was placed in their honor.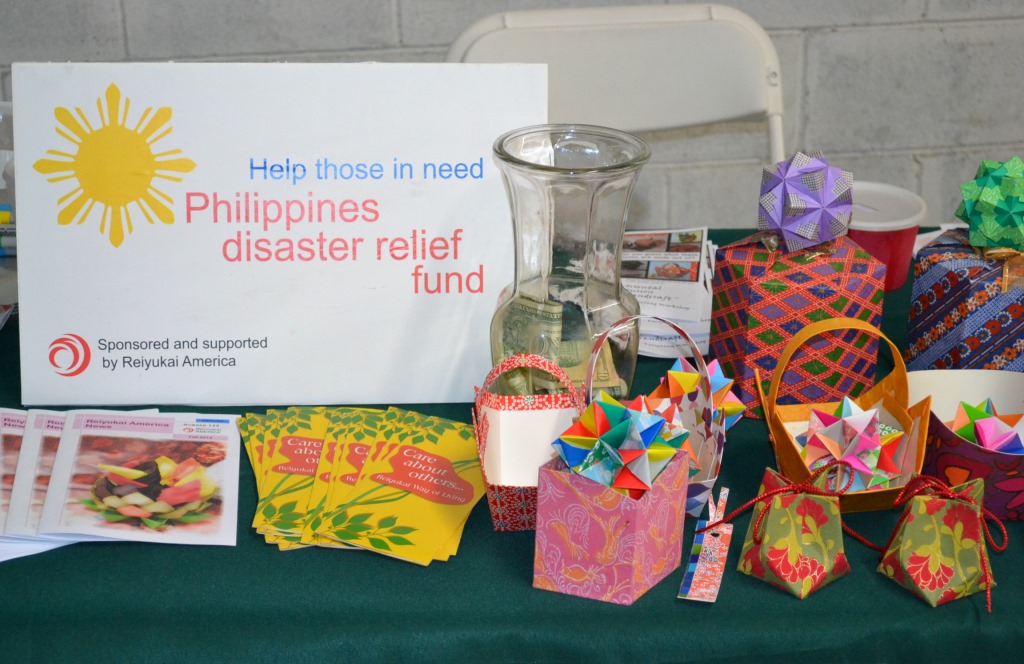 Dec 7   Reiyukai America participated in its very first Posada Celebration Danza Floricanto in Los Angeles.  The celebration consisted of Floricanto dancing, crafts, food, and pinatas for people to enjoy.  Closely associated with Reiyukai for their strong community involvement, Reiyukai was invited to join the celebration where a booth was set up to sell craft donated by active Reiyukai members of the Oriental Fusion Handcraft to raise funds for the Typhoon Haiyan victims.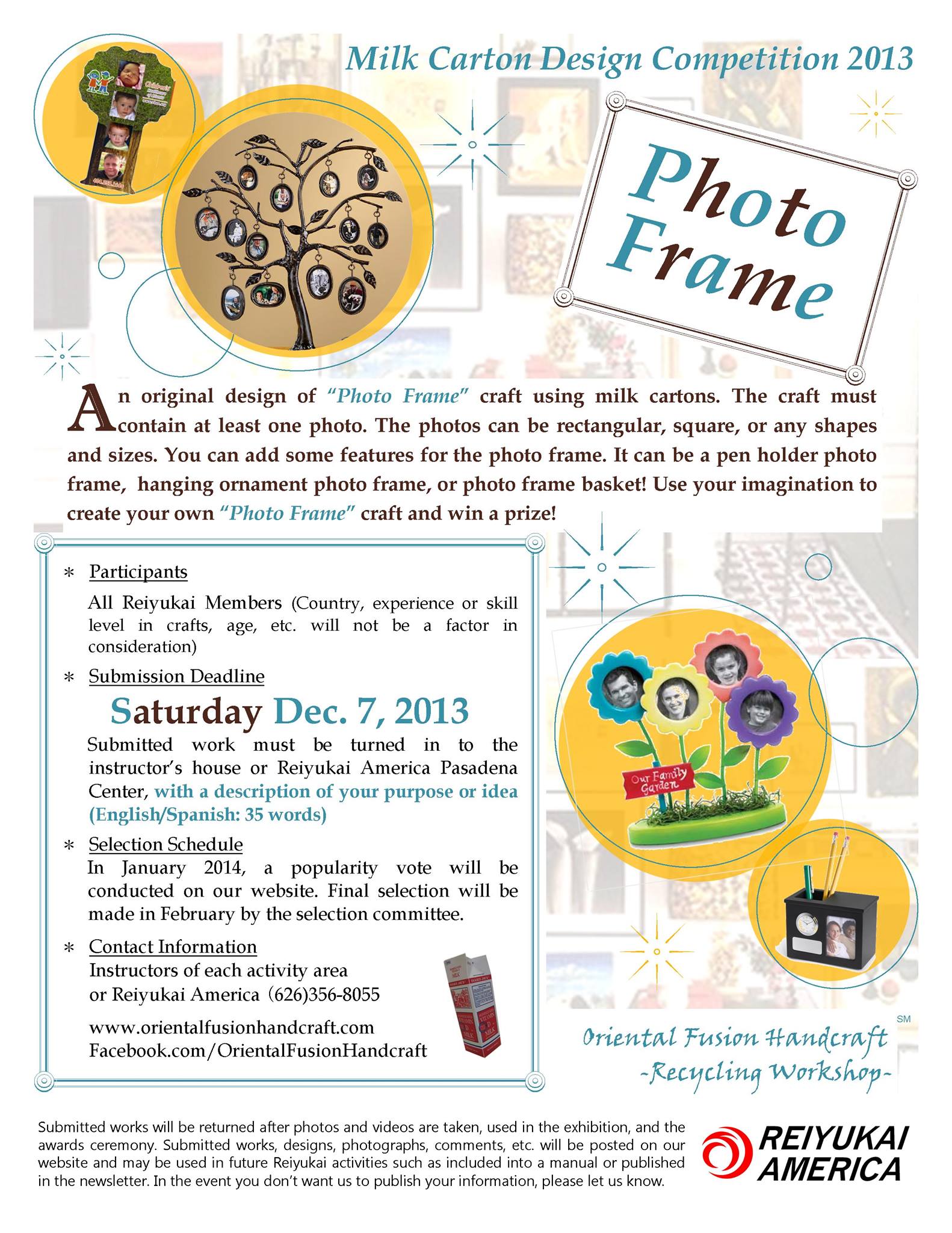 Jan 10    The voting for the "Photo Frame" 2013 Contest has begun.  There were 9 crafts that were submitted for the contest and our participants are looking for your vote!  Head over to our Facebook page and take a look at all the beautiful warm submissions into our contest.  You are allowed to only vote for TWO crafts by going to the main picture and clicking "Like" to place your vote.  Feel free to leave a comment or two telling us what you think about the crafts.  The participants would love to hear from you!  After voting has completed we will announce the winner for the contest.