Did you know nowadays you can pretty much recycle anything? Recycling is one way that we can support the environment and the community! This is a way for everyone in our community to get together and do something that will make a difference! Reiyukai America would like to invite everyone to join us in our new recycling projects.
Postage Stamps: 
Did you know that there is a recycling program where anyone can donate used postage stamps to exchange for a wheelchair? This collection program is known as the "Chiri-Ai Movement*" which is a part of the NLA activity. NLA, which stands for New Life Adventure, is a youth cultivation program supported by Reiyukai in Japan. According to them (NLA), the exchange rates of foreign stamps yielded a much higher exchange rather than Japanese stamps which exchanged to relatively small amounts when purchasing a new wheelchair.  Reiyukai America continues collecting postage on behalf of Reiyukai in Japan! Cut around used postage stamps including the postmark, leaving a 1/2" to 1/4" inch margin. You do not have to remove the stamps from the envelopes. Please do not send stamps that are torn, dirty, or missing the outside jagged parts. Please bring them directly or mail them in to Reiyukai America Pasadena Center.
* Chiri-Ai Movement: Chiri-Ai is a coined word combining an old Japanese saying and the word that means "Love." The original saying is "Chiri mo tsumoreba yama to naru" and means "Little things make a big difference." The Chiri-Ai movement was established with the hope where every little bit of love can make a big difference to someone.
Greeting Cards: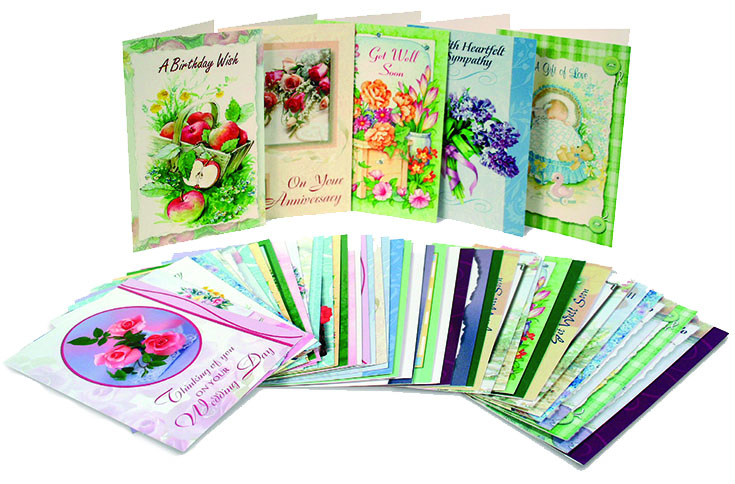 Do you have old greeting cards at home? Feel free to come on into our Pasadena office to drop them off or send them in. The only requirements are that a greeting must be 5″ x 7″ (inches) or smaller and that they not be torn (ripped) in any shape. They must not have any writing on the inside of the cover page or on the back of the greeting card. They will be recycled into new greeting cards!

Aluminum Foils: 
By recycling just one aluminum can, it saves enough energy to run a 100-watt bulb for 20 hours! If you are not sure your item is aluminum foil stick a magnet next to it and if it does not stick it most likely is. When dropping off your aluminum please be sure that it is washed (clean) and free of any food/products. Reiyukai America will be using the proceeds of this to add to the Disaster Relief Fund!
Corks: 
Did you know that corks are one of the best renewable resources we have? Not only are they great for saving ones wine for later but they also make great shoes. Save your corks and then bring them on into Reiyukai America Pasadena office or send them in! We will be supporting another activity (ReCORK) in collecting these recyclable material. Your corks will be used to replace petroleum-based materials in consumer products and extend the useful life of your wine corks.
Milk Cartons: 
We are still accepting milk cartons too! All sizes accepted (i.e. Half and Quarter Gallon, Juice Cartons, and School Milk Cartons!). The milk cartons will be recycled into beautiful crafts by Reiyukai Creative Recycling
—
Every time we recycle an item, we help save the environment. No matter how small the act is, it can make a difference. Together with these new projects Reiyukai America members and friends can make a difference in our community! Don't forget to recycle!
Reiyukai Creative Recycling
20 N Raymond Avenue Suite 200
Pasadena, CA 91103
Phone
(626) 356-8055
Email: reiyukai@reiyukai-usa.org